As the digital revolution continue to foster in our current era, digital mailing or commonly known as e-mail remains to be a significant player in terms of communication and shares a chunk of the exchange of message. When we are in talks about free emails, the top of head sites or providers are Gmail and Yahoo. But what if we are tired of their features or we just want to try something else new? Well, we have just listed the other free email providers besides Gmail and Yahoo.
Outlook is a very good alternative for Gmail and Yahoo because it is also from a big company which is Microsoft. It has five main features of Quick Access Bar, Mail (send, create email signature, forward, open and save attachments functions), Calendar(schedule a meeting and set a reminder functions), People (creating contact, and open .csv file functions), and Tasks (create a task, assign, accept or reject tasks, view a task and print a task functions). However, many users complain about their jargons and complicated terminologies but overall, this is a good alternative.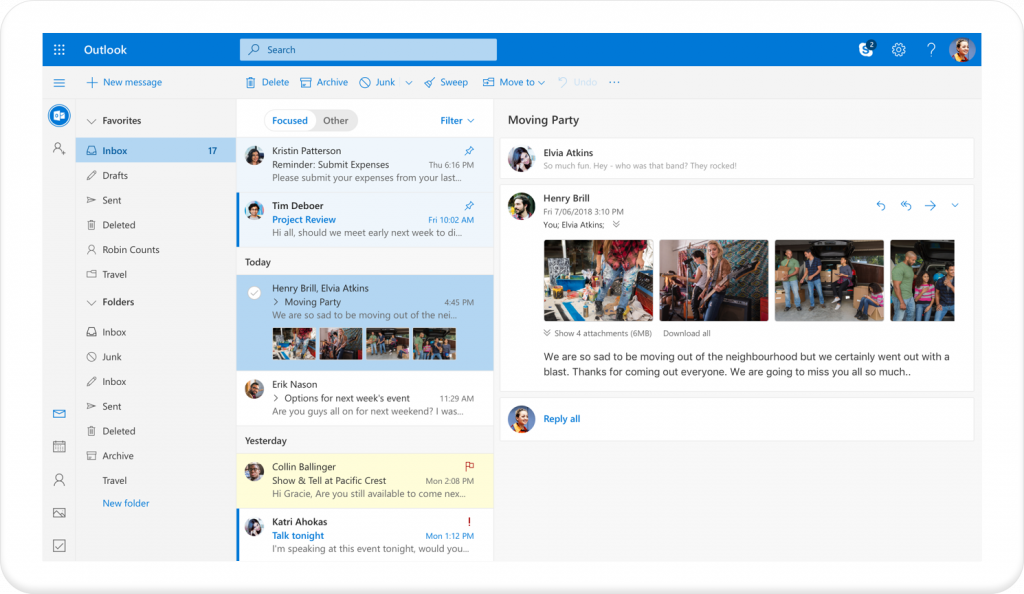 Zoho mail is another good alternative for email services although it is a paid service, it has all the makings to let say goodbye to Gmail and Yahoo. Some of its fantastic features are custom domain-based email addresses, hassle-free migration, filtering of mails of your choice, customixed email signatures, group and user management, two-factor authentication (for better security) and has mobile applications that can be downloaded on your smartphones. Their plans include Mail Lite ($1 per user per month), Mail Premium ($4 per user per month) and Workplace ($3 per user per month).

GMX Mail is like Outlook which means it is free and you don't have to pay any monthly or annual subscription to start/create your email address to them. It has 7 core features such as Online Office, Cloud, Online Calendar, Contacts, GMX Search, Filter Rules and MailCheck. They also have a mobile application that is downloadable both on Android and IOS devices.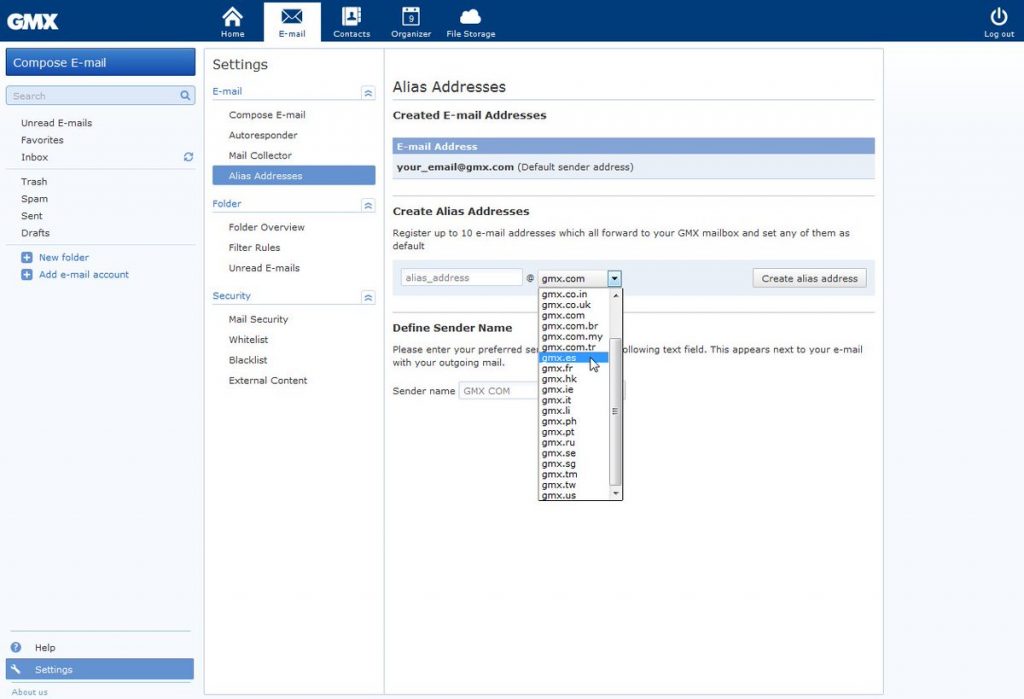 If you want a very secured way to send messages through email, then ProtonMail is the best fit for you. They have arguably the most secured features when it comes to emailing. In fact, their features revolve around its security which has End-to-end Encryption, Zero Access to User Data, Open Source Cryptography, Hardware Level Security, Anonymity, Self-Destructing Messages and SSL Secured Connections. Just like how secured their email features are, they don't disclose the pricing of the service, rather you need to contact them directly for quotation.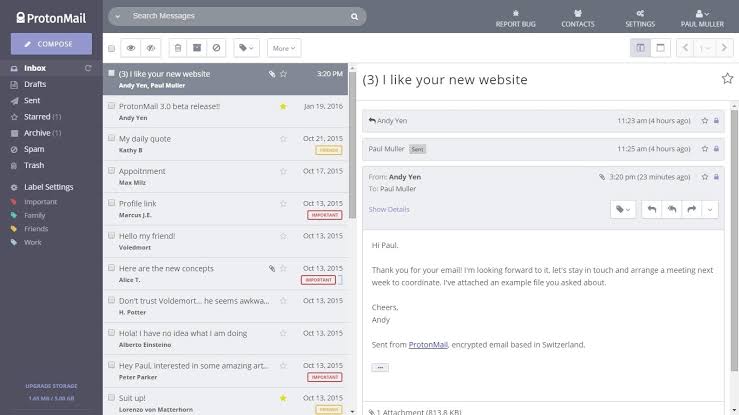 iCloud is obviously binded with the IOS and tech giant Apple. This is the company's in-house mailing system which is automatically created whenever an Apple user or consumer creates its main iCloud account. Its main function includes sending, receiving and organizing email messages in your IOS ecosystem and can also be accessed through Microsoft Outlook.
AOL Mail is a paid email service but you can be assured that your payment is worth it because of its cool specifications of resize of panels, AOL Calendar, deletion and restoration of emails, keyboard shortcuts, customized list view, creation and management of AOL Mail and option between basic AOL Mail and regular AOL Mail. They have three plans with corresponding payment – Complete (which costs $14.99 per month), the ID Protection (which costs $9.99 per month) and Data Secure (which also costs $9.99 per month).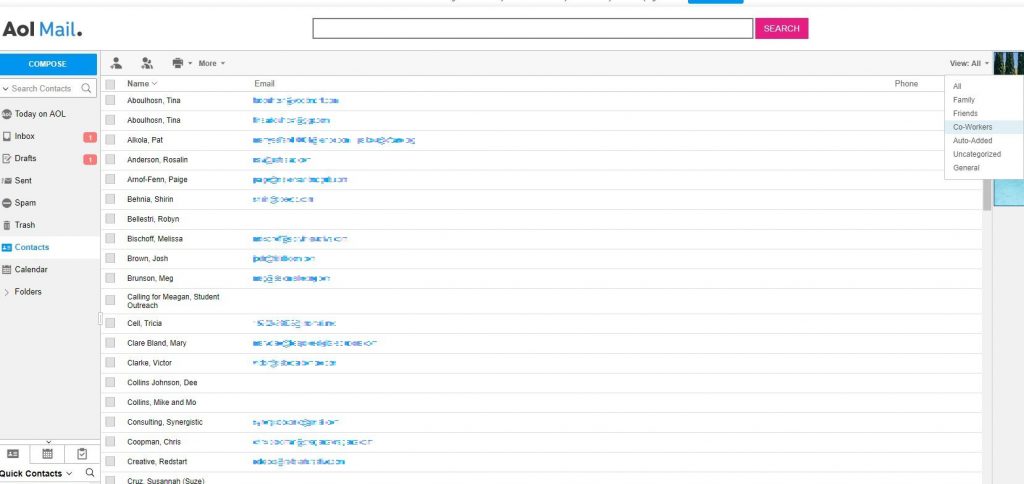 Yandex.Mail is four primary features of Security (log in to your account via PIN and fingerprint), Sorting (highlights and sorts your folders), Personalization (you can customize the appearance of your mail interface) and Free Storage (up to 10GB of cloud storage for new account created). Other features include Timer, Access to all Mail Account, Unification of your inbox, built-in-virus and simple password recovery system. The best part is you can create your account for free.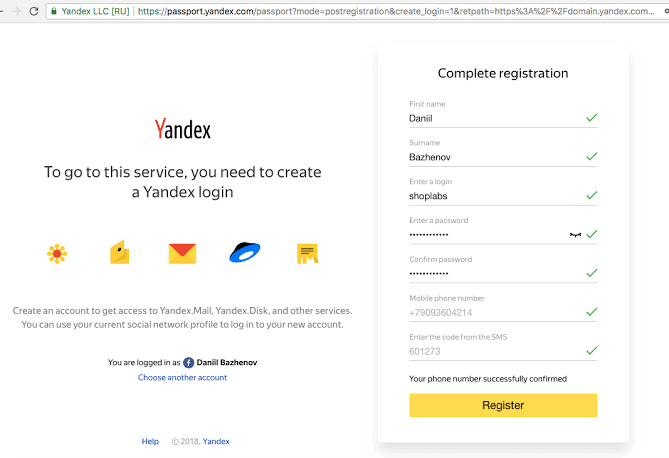 Tutanota is non-profit email service organization provider and has two types of services – Secure Connect and Whitelabel. With Secure Connect you can enjoy the following features of End-to-end encryption, back-and-forth communication, sending and receiving of files, colors & logo customization, text customization and multilingual option. While the Whitelabel offers custom logo, colors, meta tags, links to imprint, link to data privacy, text in notification email and encrypted contact form. You can enjoy their service for free with the option to upgrade in a paid monthly plan.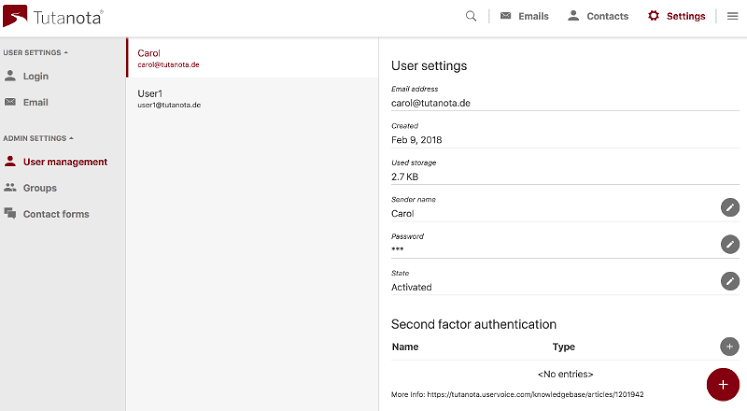 There is no question that emails are still essential in our today's professional and personal lives, that is why there are a lot of other options to explore in terms of this service which is out from the usual Gmail and Yahoo sites.