Since it's release in the year 2005, Google Maps has been the most popular location-based service application in the world and has mapped 28 Million miles of road and serviced 194 countries across the globe. Also, with technology rapidly changing from time to time, people often find an application that can help ease their daily productivity. Google Maps helps users by providing a very much helpful route to lessen their travel time.
But there is some instance that Google maps are unreliable, like when you go to a place with a poor internet connection and a place that data does not exists.
Below are the list of the best alternatives to Google Map. They are all featured with the modern UI concept that is very much easy to use and user-friendly:
Waze
Platforms: Android, IOS, Web (Free)
When it comes to driving navigation apps, Waze is one of the best and yet the most popular app available, as it is the most evident application used by Motorists across the globe. All you have to do is to turn your device location and pinpoint the place you want to go and Waze will be the one who will find the best route for you to lessen your travel time.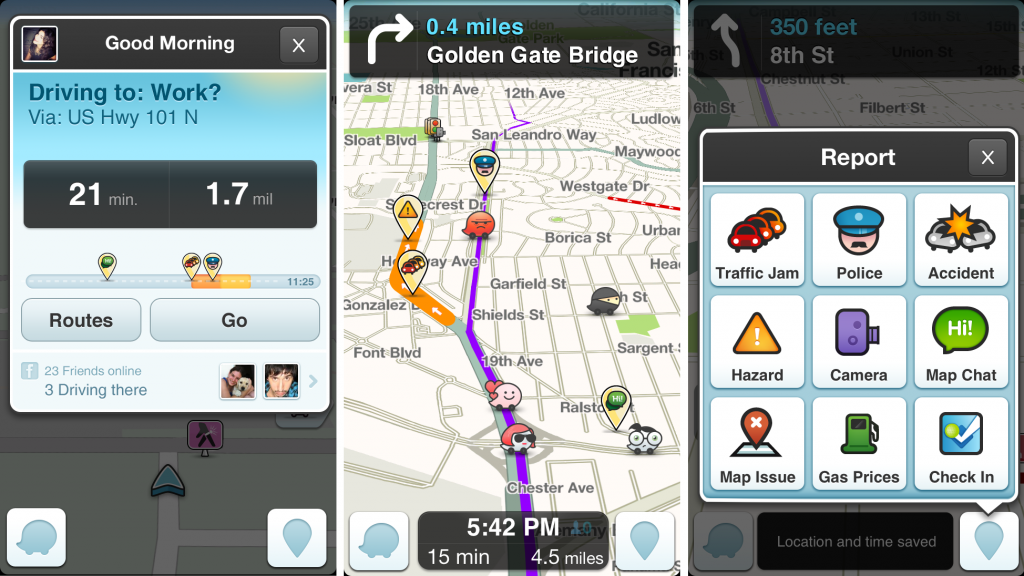 Other than the actual navigation for the route, users will also be updated about traffic conditions in real-time through the use of icons. These updates come from traffic authorities and motorists, you would be able to know if there are constructions ongoing and traffic jams along the way. Also, you can set a specific language that you desired through the app.
Platforms: Android, IOS (Free)
Navmii is a software company that caters to over eighty-five countries. One of their services is to provide mobile navigation to their clients that offer all the basic features that a navigation app would have, such as turn-by-turn navigation, bookmarking, search nearest locations and satellite views.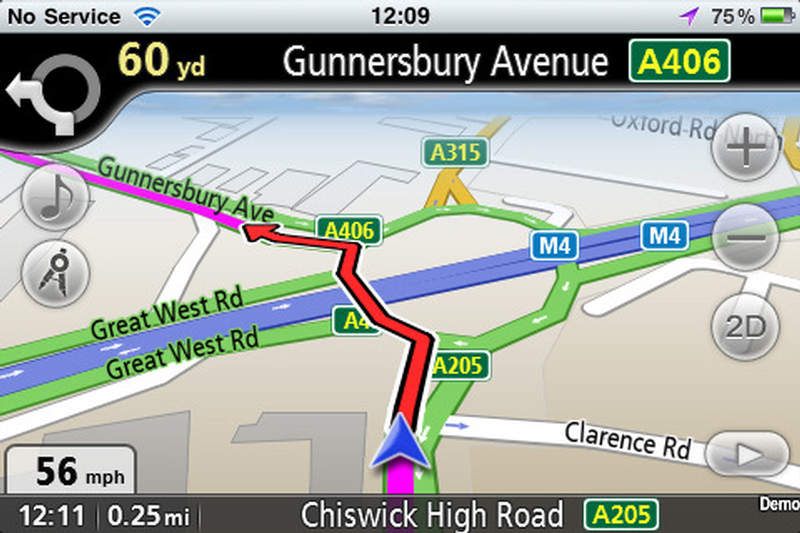 Like Waze, it also provides alerts like speed limits, traffic jams, construction sites and much more. This Application receives updates due to their partners like TripAdvisor and they recently tied-up with Uberall to improve their local navigation.
Platforms: Android
Demo Version (Free)
Pro Version (Price: $9.99 – $29.99)
If you love hiking and not familiar with the surroundings around you. The BackCountry Navigator is for you. This application is pretty expensive but yet helpful you will get a number of offline topographical maps. It's perfect as an alternative for Google Maps as it can function in those places where data services don't exist.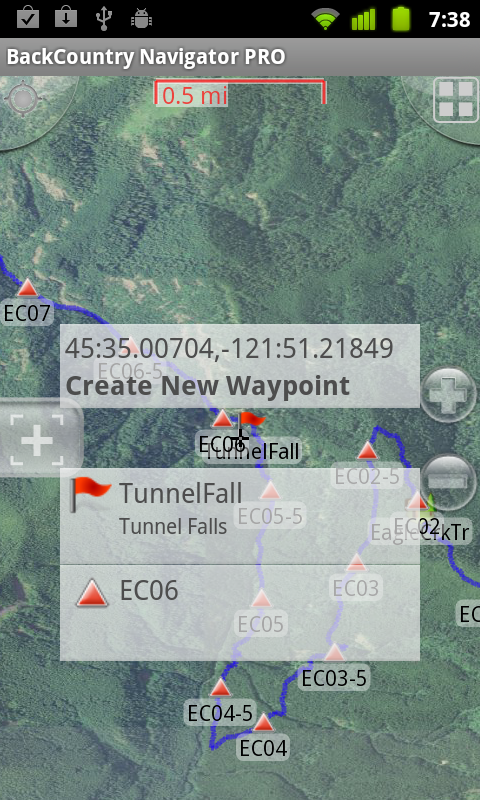 Some of the fun features of this app are that you can bookmark some favorite spots on the map, view different types of trails, and many more. The Demo version will let you access limited features only but buying this app gets you unlimited use of the app.
Maps.Me
Platforms: Android, IOS (Free)
Navigating on a place with a poor internet connection? Maps.me is a great application for you to use. This application can be used offline and maps can be downloaded through the application. The application can help the users not to get lost on a trail, or on a place they are not familiar with.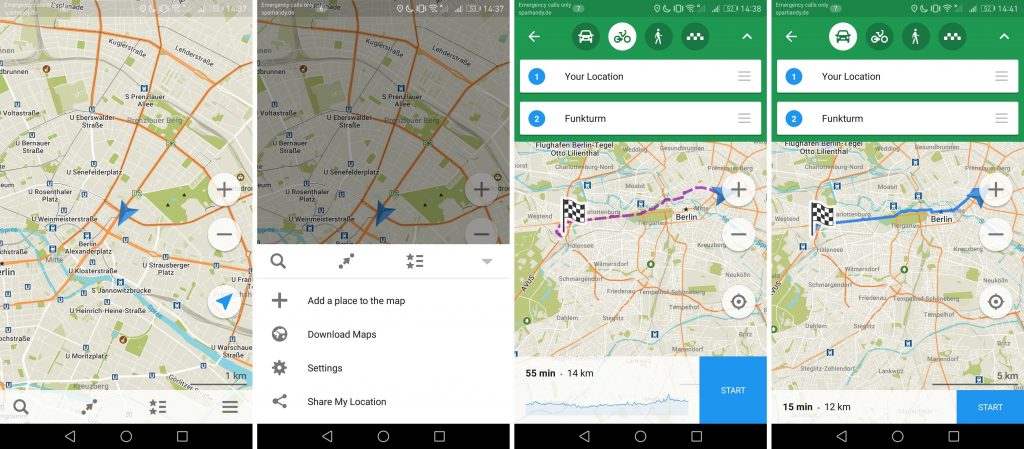 Maps.me is very easy to use, as users can set their desired location and desired destination by just entering it on the search button of the application. Maps.me can be one of the best alternatives to Google Maps as it will give you the best functionality and it can be used offline.
Bing Maps
Platforms: Android, IOS (Free)
Bing Maps is a Web & Mobile Map & Navigation Application owned by Microsoft and has been used by several platforms like MSN Maps. This application could be one of the best alternatives for Google Maps. The application gives users updates towards traffic jams, road constructing, find shorter routes for faster travel and able to see-through Traffic Cameras.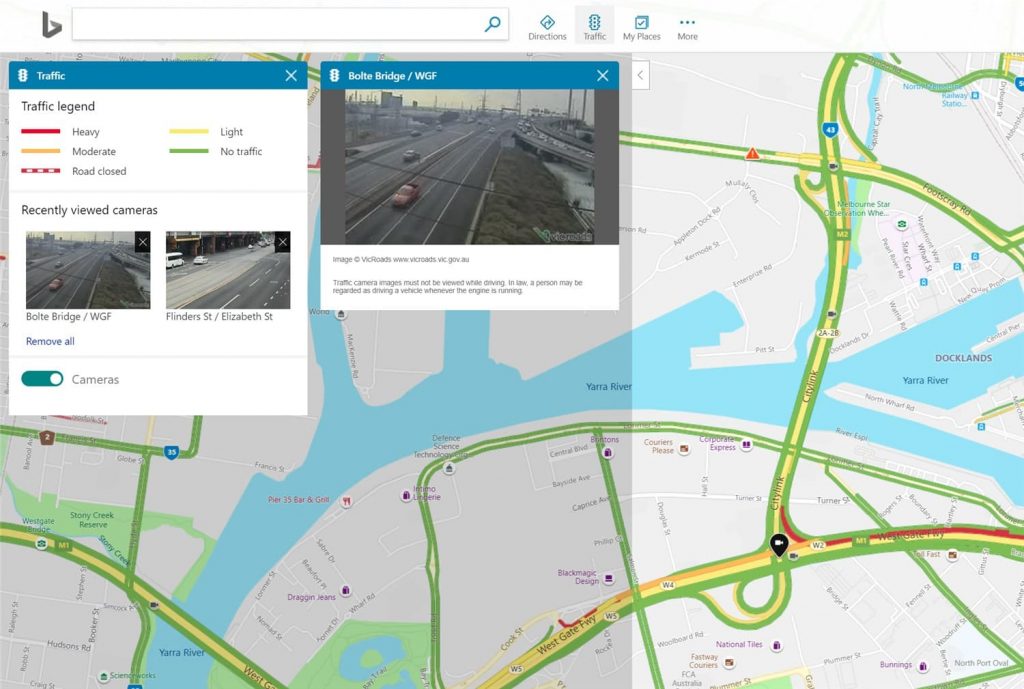 Citymapper
Platforms: Android, IOS, Web (Free)
Another alternative for Google Maps is Citymapper, a multi-platform application that is relatively focused on helping users through a variety of traffic routes. It contains updated routes for public transportation like buses, subways, taxis, and many more. However, it is often accessible in a certain area only. This application offers a feature that users can add or bookmark a certain location to their lists.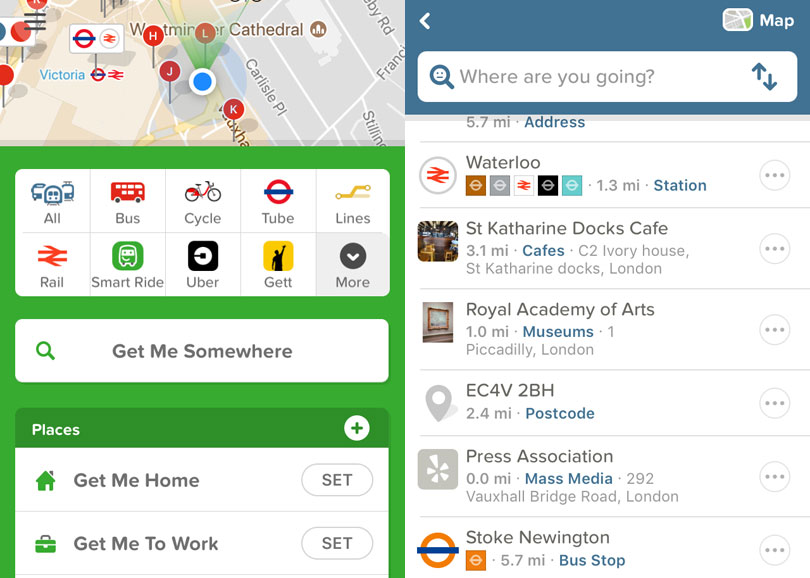 Rand McNally
Platforms: Web
If you are finding a reliable web application. Rand McNally is the one you can trust. This technology company printed maps for more than a decade, their first printed map dates back to an 1872 issue of a Railway Guide. It also has a web application called The Rand McNally Maps that are only available when you visit their website.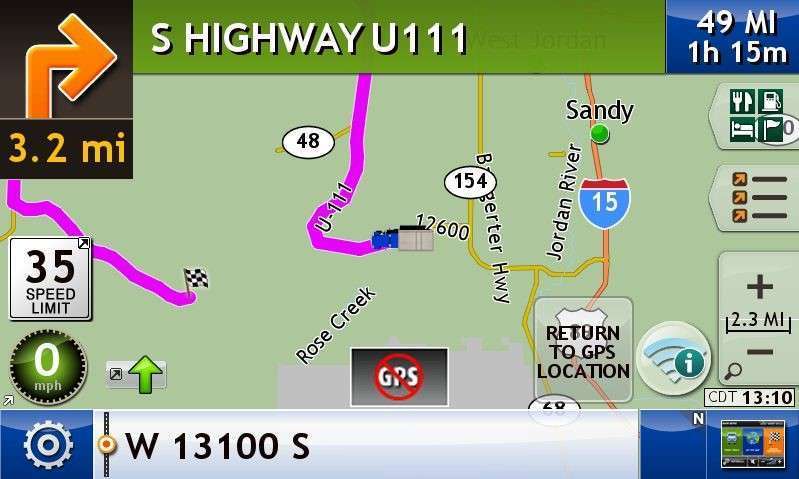 The main feature of this web app is that users can select Map & Route Directions by simply clicking the navigation button at the top, then pinpoint your location and desired destination. Besides this, Rand McNally also provides services like Fleet Management, Connected Vehicle and Navigation, and Publishing & Education.
Here WeGo
Platforms: Android, IOS, Web (Free)
Another great Google maps alternative is Here WeGo. This application navigation is as popular as Google Maps, Waze and many more, but it has a similarity in features.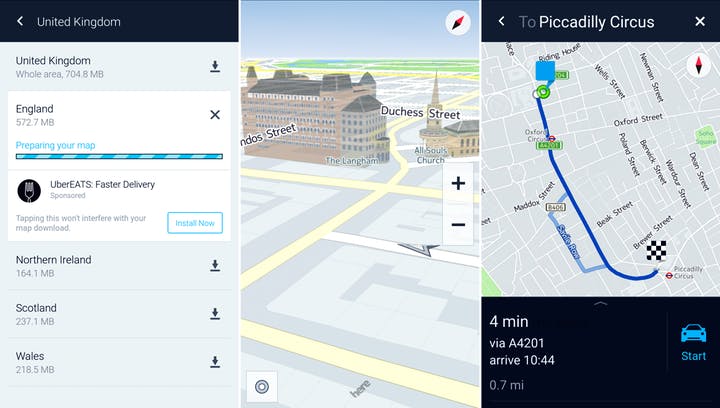 One of the main features of this app, users can select or pinpoint their location and desired destination. You can use this app by going directly to their website or download the app through your smartphones for free.
Map Quest
Platforms: Android, IOS, Web (Free)
Map Quest is another multi-platform application that is one of the most reliable applications by drivers and motorists since the year 1967. It offers helpful route tips and suggestions for users.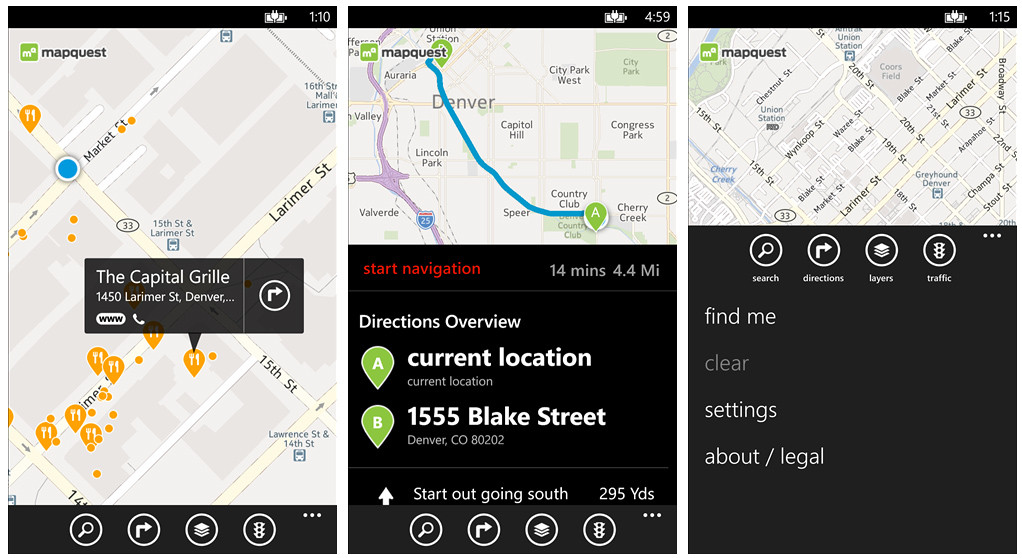 This application is easy to use, as users can easily set their location and desired destination. Like Waze, the app will automatically find a shorter route to users to have a lesser travel time.
CoPilot GPS
Platforms: Android, IOS (Free)
Last on our list is CoPilot GPS, this mobile Maps & Navigation application caters and is trusted by over 16 million drivers. This application has a feature that helps users find clear routes to lessen their travel time.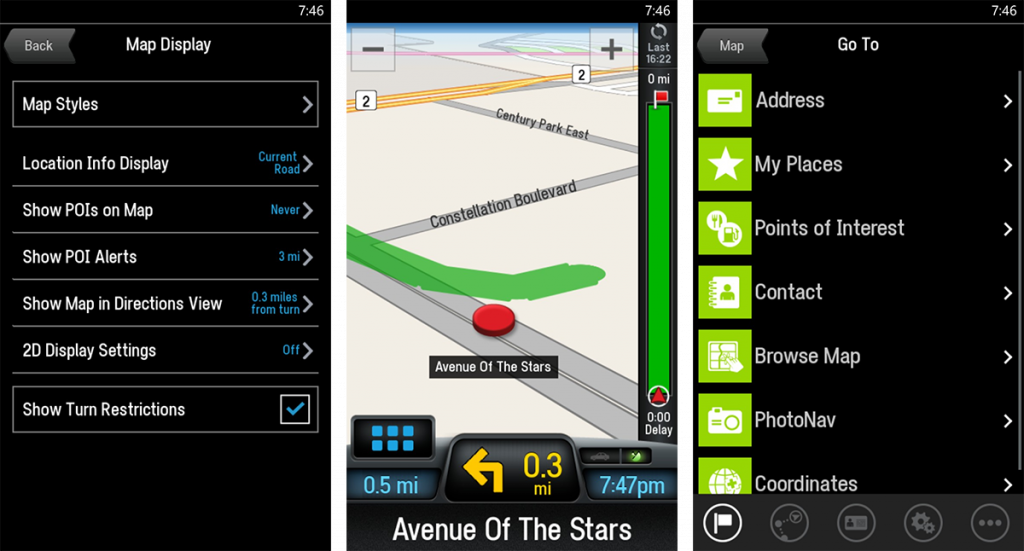 Like Maps.me, this application provides reliable offline maps for users to have access when they go to a place that data connectivity doesn't exist. CoPilot GPS also offers reliable offline GPS tracking, clear voice directions, and user-friendly navigation. Also, if you want to use this application when you are in a caravan or using trucks CoPilot GPS has this kind of service called Caravan Navigation & Truck Navigation.
In conclusion, we can admit that people are using Google maps because of its popularity, but there are some alternatives which they can utilize as well on a daily basis. Also, all the navigation map applications has their own advantage from another but only differs on how a person uses its full function. Trying something new will not be such a bad thing and finding new alternatives will help you learn and understand more.