Google Chrome browser has proven to be one of the best browsers out there on any platform from desktop to mobile. It is very fast and got so much features with a a huge platform of browser plugins to further enhance it.
With any great software comes with managing updates especially in this digital age of hacks and exploits. For better security it is recommended to frequently update your browser to ensure you are running the latest version to avoid getting hacked or exploited.
Update Google Chrome On Desktop
To update Google Chrome browser on desktop be it Windows, Linux or Mac, head over to the menu button on the very far right of the screen and drop down to the Help tab which drops down to About Google Chrome tab.
As soon as you click the About Google Chrome tab, the browser will begin updating to the latest version.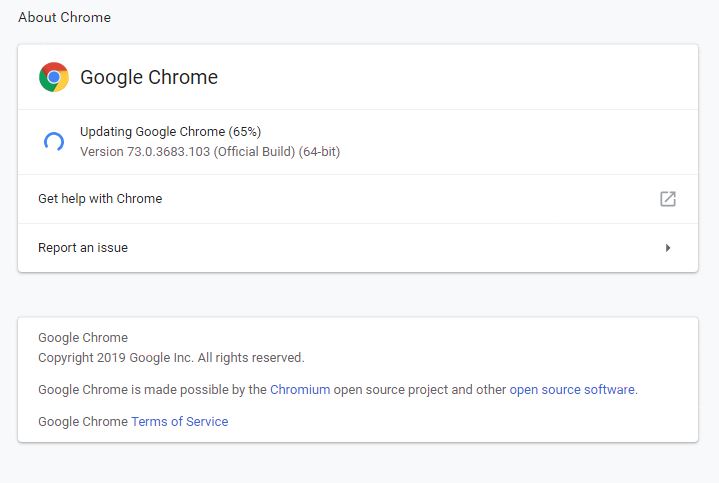 Update Google Chrome On Mobile
Updating Google Chrome browser is a little different on mobile phones and tablets. For iOS, Android and other mobile phone OSes, just head over the appstore of the individual mobile phone OSes and update the browser app and you are good to go.